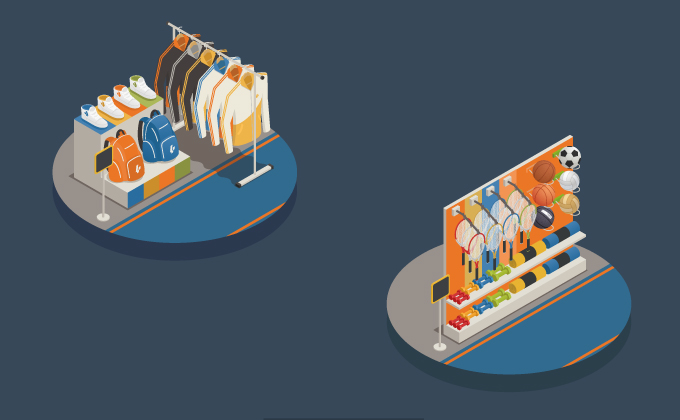 What are the new challenges for sporting goods distributors, and what are the impacts on their business?
Amid an economic and geopolitical slump, sporting goods retailers face significant constraints like all other retail players. Indeed, they have to juggle between logistic uncertainties, supply difficulties, disruptions, and shortage of manpower while containing the increase in the price of products and energy ... a rather complicated situation that degrades the profitability of the players. Moreover, the short-term outlook needs to improve and will undoubtedly significantly impact the evolution of volumes.
And to spice things up, let's add that within this environment, guaranteeing a high level of service and the assurance of an ultra-quality image are not options!
Despite this high level of instability, sporting goods distributors can still count on exploiting growth drivers: major sporting events, opportunities linked to societal trends, investment capacities, innovation in customer experience, etc.
Nevertheless, the context impacts the activity of the points of sale and the organization generally: what are the stakes, and how to respond to them by seizing development opportunities?
The point with Timeskipper ...