Do-it-yourself stores: how to balance the workload/capacity ratio fairly?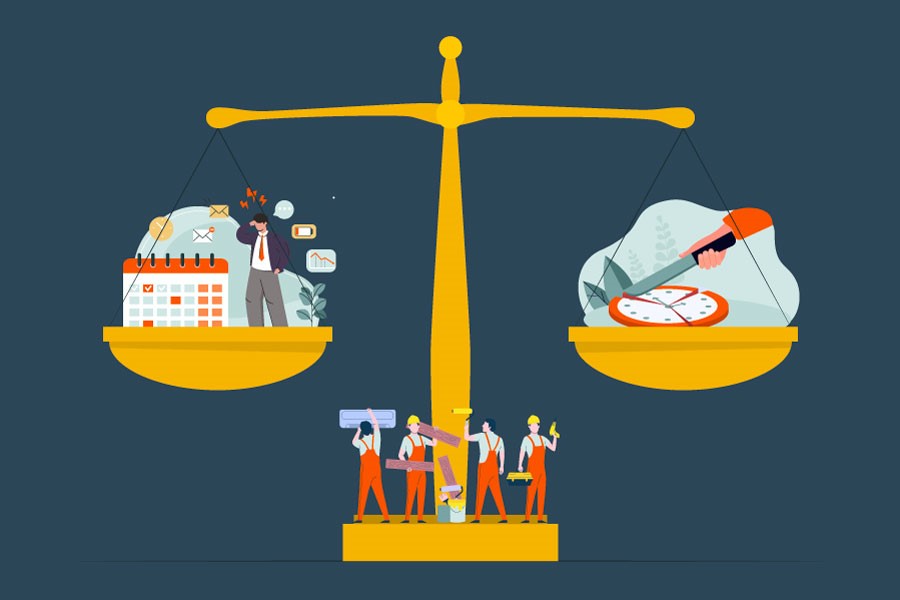 The DIY sector has experienced a real upturn over the last two years. However, there have been some signs of weakness: inflation, supply difficulties, delivery delays linked to the Covid crisis and the conflict in Ukraine, and volume drops in certain market segments… An environment that makes it too difficult to win market shares is in full swing on all fronts! In other words, it's a tough challenge you're your teams! 
Indeed, as they diversify their workload increases, and the already existing variations in activity are increasing significantly, particularly with tasks related to e-commerce. Between time constraints that are becoming more intense and more complex, and the need to maintain their productivity at the lowest possible cost, point-of-sale employees are subjected to incoming flows and often find themselves running a marathon, or (dis)organisational anarchy! How can we absorb the transformations and their economic weight without stretching the model further? 
The challenge lies in optimising the workload/capacity ratio. We're talking about the calculated workload and the ability to cover it by allocating the right amount of work to each person, under normal conditions of performance and fairness between teams and employees, to make each hour of work as useful as possible. 
To achieve this, implementing an ad hoc three-step system is essential. Here's a demonstration …
1. Create a time and task repository
It's not easy when you know that you must:
identify tasks related to product flows despite a lack of vision on deliveries,
manage sales and checkout while maintaining a high level of customer service,
prepare internet orders and ensure timely delivery of goods (Drive-in, Click&Collect or home delivery),

 
… without affecting the overall day-to-day running of the store. 
The solution lies in defining a time and task repository that accurately measures the volume of work throughout the store. The main tasks must be identified by process and the settings that vary each task's duration to achieve this. Next, "it's time to time these tasks" to ensure that the work methods used to carry out the tasks comply with the store's best practices.  
2. Calculate the workload taking into account the volume of activity
Once the reference system has been created, the sales outlet can calculate the workload – i.e., the duration of tasks – taking into account the volume of activity: time spent stocking products on the shelves, time spent advising customers, time spent preparing internet orders, but also the duration of all the other tasks linked to the management of each department or sector (stock control, marking out, etc.). 
You want to know more about
the TimeSkipper platform? 
3. Implement a daily workload management tool
It's a fact: we still haven't found a way to store time! Therefore, to cover the entire workload and its daily variations while still ensuring it's distributed fairly, it's necessary to monitor the activity daily, sometimes even in real-time!
The exercise consists of having a vision of each employee's workload at any time of the day and comparing it with their planned schedules. The aim is to find room for manoeuvre, free up hours for overloaded activities and add hours to others or save hours over the long term.
By relying on dynamic management, working hours are reallocated according to the activity's needs, and employees are no longer subject to incoming flows and are better occupied. Operational efficiency is preserved, and customer satisfaction is maintained. A virtuous and flexible organisation guarantees better market shares and ensures your point of sale's profitability. 
Conclusion
Adopting this approach is essential and having the right tool to achieve it is just as important. In this respect, Timeskipper assists the do-it-yourself industry in all stages of setting up a business management system. 
With a method that has been tested and approved over the years, and a high level of operational expertise, Timeskipper provides you with its specialised activity management platform for the retail sector. Machine learning technologies to accurately forecast workloads and rely on powerful modelling, team sizing and reporting tools to adapt your organisation and guarantee profitable growth for your shop!